Meet Dr. Stapleton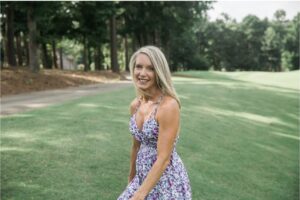 Dr. Stapleton is a graduate of the University of North Carolina at Chapel Hill where she completed her Doctor of Dental Surgery(DDS). Before attending dental school she graduated Magna Cum Laude from Methodist college in Fayetteville, NC. Where she obtained her Bachelors of Science(BS) majoring in biology and minoring in chemistry. Dr. Stapleton is originally from Sidney, Ohio but has lived in the Triangle since 1996.
Dr. Stapleton is dedicated to maintaining a high level of current knowledge and skill in the ever-changing field of dentistry. She takes great pride in staying current with the latest technology and advances in dentistry. Dr. Stapleton has satisfactorily completed the requirements of the International Congress of Oral Implantologist (ICOI) and has obtained her Fellowship, Lumineer® Certified and an Invisalign® provider. Dr. Stapleton has also completed UNC's Dental Sleep Medicine residency.
She is actively involved in local, state, and regional societies, including the following: American Dental Association(ADA), North Carolina Dental Society(NCDS), Academy of General Dentistry(AGD)
Outside of dentistry, some of Dr. Stapleton's hobbies include, exercising, spending time outdoors and most importantly spending time with her kids.
Dr. Stapleton's philosophy is that a healthy mouth and a beautiful smile can be achieved through a partnership between our patient's and our dental team. I'm dedicated to providing the highest quality dental care and helping people maintain their oral health for a lifetime. The principles that define our dental practice are trust, prevention, education, health, technical excellence, and integrity. I understand that my job is to treat people and not just teeth. I feel it important that each patient understand what their dental needs are, how their needs are to be met, and what their responsibilities are with regard to treatment. As your dentist you can rest assured that you'll receive the personalized attention you deserve. I will listen to your needs and answer all your questions. I look forward to helping you achieve your goal of having a healthy and beautiful smile.
A timeless smile can be everything!